Google API Key's are free, and can be obtained from Google. In order to get a key, you will need a Google account such as a GMail account. If you do not already have a Google account you should create one here.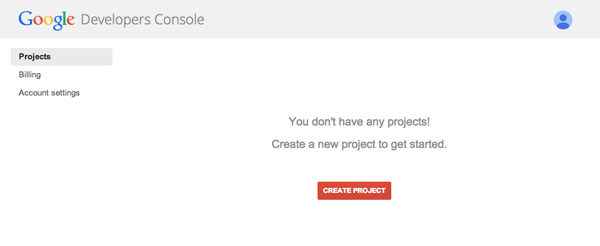 Navigate to http://code.google.com/apis/console.
Once logged in you should see the Create Project button. If you have already created a project you can skip this part to Enabling the PageSpeed Insights API.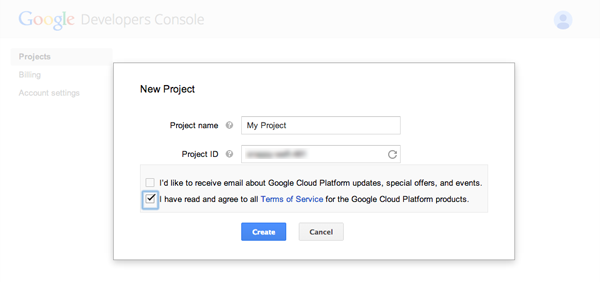 Google will have automaticly generated a Project name and Project ID for you. You can leave these as-is or tweak as per your preferences. You must agree to google's Terms of Service, then click the Create button.
If this is a new account, google may require you to verify you are not a spammer by having them call or text your phone. You will be given a verification number that you must enter on the next screen to continue. If you had to verify your account, you will be directed back to this screen after verification, click create to continue.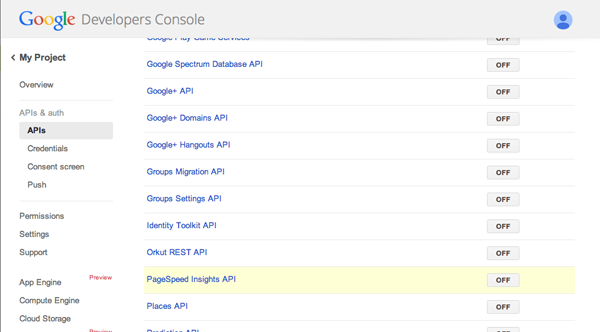 Google will now create your project. After your project has been created, you can enable the google services you want to use. Find "PageSpeed Insights API" in the list, and click it.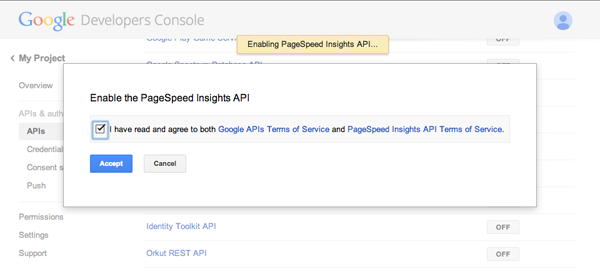 You must accept Google's Terms of Service to continue.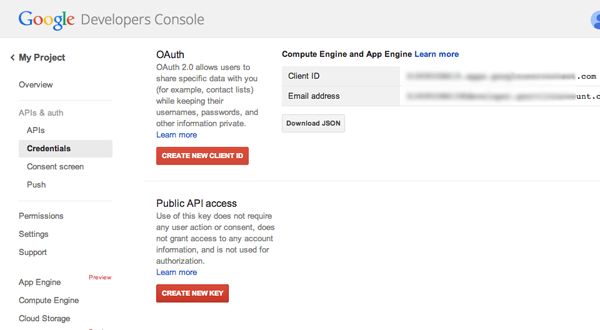 Click the Credentials menu item from the left to move on to the API key creation. Click Create New Key button under the Public API access area.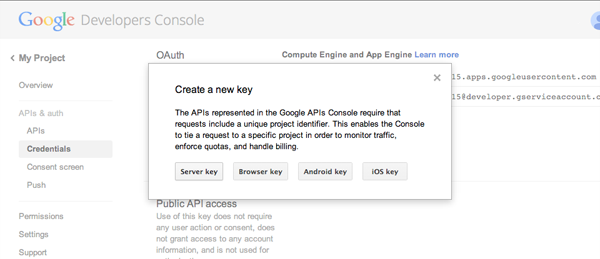 Select Browser key from the key types.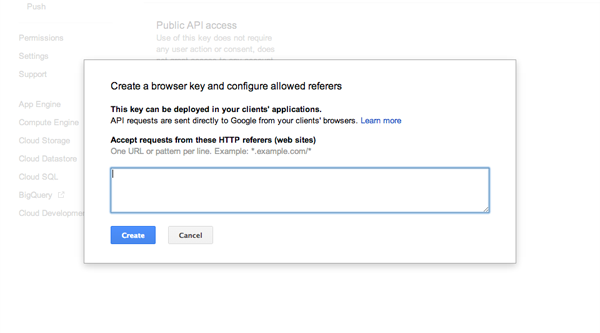 Google will ask you if you would like to limit the domains that are allowed to interact with this API key. This is optional, and you can leave this field blank. Click Create to continue.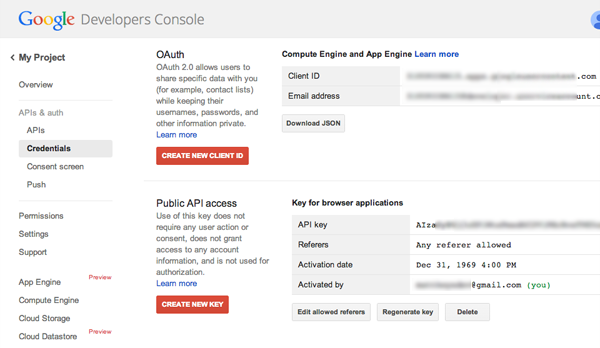 You will now see the Alpha-Numeric API Key which we will need for the last step. Copy this key.
Paste your API key into a reply to our support department and we will take care of the rest.